Pinnacle partners with highly skilled professionals, like you, who are motivated by an entrepreneurial spirit and a desire to own their own business. In addition to providing the startup capital (no bank or small business loan), we contribute to your success by providing comprehensive support and real world, proven advice through all phases of your business cycle.
Our Solutions to Common Challenges
Become a PT practice owner as a Pinnacle Partner and begin to enjoy the benefits of owning your own practice, without the need to franchise or obtain a bank loan!
As a Pinnacle Partner and PT practice owner there is no ceiling to your professional or personal success. You are always in complete control.
Pinnacle's years of experience and proven processes means that we can ensure that your businesses expenses are low and your revenue is at its full potential
Pinnacle Partners are just that—partners. As such, we share the load through collaboration and learning from each other and experts in the field.
Pinnacle Partners do better. Our experience will help you increase revenues, decrease expenses, stay on the cutting-edge of therapeutic practice, and provide a better work-life balance.
Pinnacle Partners provide tangible clinical results through FOTO–an industry-leading outcomes management system. Pinnacle Physical Therapists can provide data that shows their therapies are providing tangible results and that their patients are highly satisfied.
As with most PTs, you probably got into the practice to help people, not get buried in paperwork. Pinnacle will manage your credentialing for you or your practice and benchmark health plans.
As a Pinnacle Partner, you will benefit from our experience and expertise. We ensure all our partners remain in full compliance with Medicare, computer security and all aspects of other compliance issues affecting the PT profession.
Keeping and retaining the best talent in today's job market is challenging. With Pinnacles' Human Resource Partner, you can offer a full scope of benefits for staff–including 401k and 3% salary contribution.
A thriving practice needs a continuous influx of new patients. Pinnacle's sales strategy will provide you with sales intelligence and data analysis for your market so that you can effectively market your services.
We embrace clinical excellence as the backbone of everything we do. Our therapists are some of the most highly educated and well-trained professionals in the market. We host several high-level continuing education courses every year. The courses we host are designed to foster the implementation of the best current evidence in clinical practice. We also incentivize advanced degrees and certifications. Over 95% of our physical therapists are doctoral trained. Most of our clinicians have advanced certifications or are actively working towards them. We are constantly evolving and learning so we can continue to practice at the highest levels of licensure for the benefit of our patients.
Partnering with Pinnacle was one of the best decisions I have made in opening a PT practice. Their resources, experience, and expertise help to guide and operate a successful business.
- Scott Hannigan, PT, DPT, Cert. DN
Pinnacle allows you to have the opportunity to start your company with low risk. They have a successful model that has been proven again and again. if...
- Kate Serodio DPT, OCS
Pinnacle partners demand top quality patient care, they provide clinically relevant continuing education in the ever changing rehabilitation provide the guidance for positive business growth/sustainability.
- Ryan Knight, PT, DPT, CSCS
PRN has allowed me to become a successful clinic owner while still maintaining a prominent clinical role in the practice which is something I did not want to give up. Even...
- Dan Lombardi, DPT
So incredibly honored to have the wonderful support of our Pinnacle Family as we try to make a difference in our community. Helping our patients through the science of healing and the art of caring.
- Bob Worden PRN and Pinnacle PT Partner
Being part of Pinnacle Rehabilitation Network means that I have a full team of highly trained professionals supporting the processes and systems that allow me to focus...
- Phil Chamberlain, PT, Cert DN
One of the great benefits of partnering with Pinnacle Rehabilitation Network is the ability to work autonomously but still have the support system in place when it is needed.
- Louis Zollo, MSPT, OCS, CMP
The Pinnacle Rehabilitation Network gave me the opportunity to chase my dream of owning a practice, but without all the personal risk of a traditional start up. They had the...
- Michael E Vacon, PT
Continued Growth
Through
Continuing Education
Pinnacle emphasizes training that supports Evidence Based Practices and clinical outcomes. Pinnacle Partners and staff attend continuing education courses throughout the country to develop their clinical skills and expertise. Many programs are lead locally by Pinnacle team members, as well as outside clinical experts.
Contact us today and see how Pinnacle can support you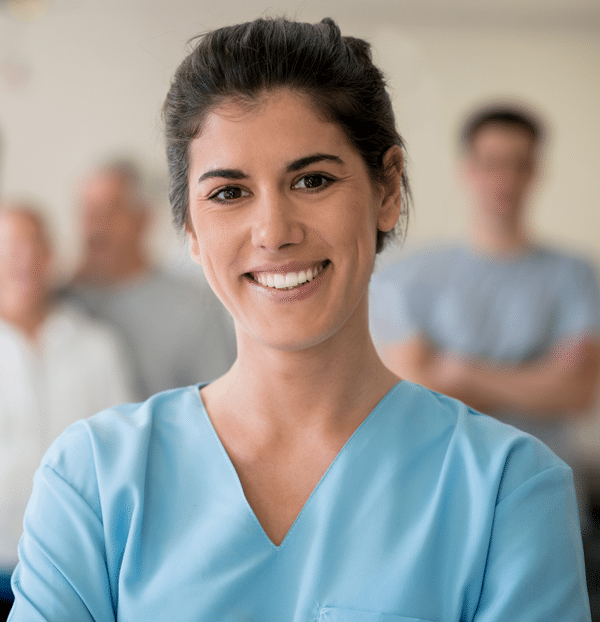 While we provide years of excellence and experience in starting a successful private physical therapy practice, decisions that are important to you and your practice are in your hands. We will provide input and guidance, but Pinnacle understands that each practice should reflect the needs of their community as well as the physical therapists onsite. That is why we give you the flexibility to make your practice your own. Your individuality is one of the keys to your future success.