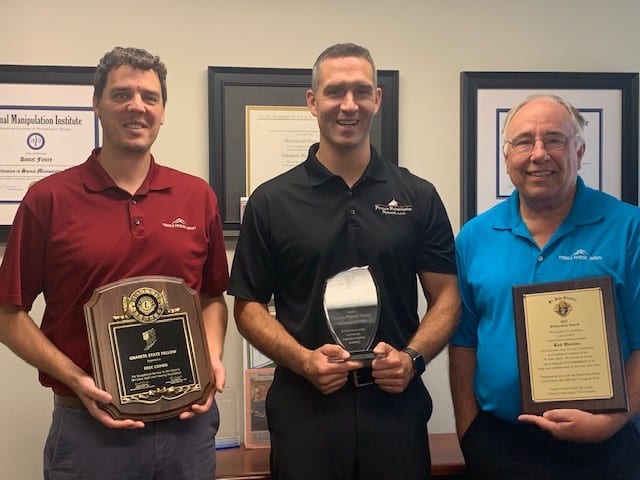 Pinnacle Physical Therapy Receives Multiple Community Awards
Pinnacle Physical  Therapy in Plaistow, NH was honored several times in 2019 with a myriad of community accolades. Pinnacle partners were pleasantly surprised when Eric Combs and Bob Worden arrived to the annual partner meeting carrying several boxes of awards. There were awards from a local food pantry, Lions Club, and the local Rotary to name a few. The awards were plentiful but the message theme remained the same in each case. The awards were engraved with words of gratitude form the community such as  "Thank you for your dedication to our community", or " We appreciate your generosity". These words were repeated over and over as Bob and Eric told the background story behind each award.
Pinnacle Vice President Dan Fleury remarked "We are proud of our partners in Plaistow for the genuine support and love they  have given to the community that has supported them for over 15 years. They embody what it means to be a productive and supportive community member and are a role model for all of us".
Pinnacle Physical Therapy in Plaistow has big plans for 2020! Stay tuned for more news!