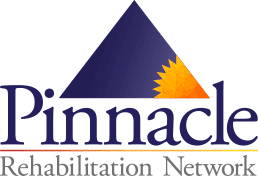 We are growing again! Multiple New Facilities Announced
Plaistow NH: We are proud to announce the addition of three new Pinnacle Rehabilitation Network facilities! Accel Physical Therapy of Topsham , located in beautiful Topsham Maine will be lead by Ethan Burke DPT, and Scott Hannigan DPT. Breakthrough Physical Therapy located in Saco Maine will be lead by Bryan Cloutier DPT. Rye Physical Therapy is lead by Shane Johnston DPT, and Kate Serodio DPT!
Pinnacle Co-President Dan Fleury says "We continue to grow to meet the growing demand of high quality, lower cost physical therapy services. We are one of the last truly independent physical groups. Being independent allows us to focus on patient experience and outcome without the bureaucracy and expense of large hospital, corporate, or private equity boards! Healthcare consumers are increasingly more responsible for their healthcare spending. Increasing physical therapy deductibles and copays has lead to savvy consumer shopping. Patients are realizing that fully independent practices are shockingly less expensive and more accessible than  hospitals and large corporately backed practices. We are happy that consumers are better educated as this the catalyst to our growth. We are successfully responding to market demand".